INHALTSSTOFFE / INGREDIENTS & SICHERHEITSHINWEISE / SAFETY PRECAUTIONS
ARABICA
Alcohol, Perfume (100% natural), Aqua, Benzyl Alcohol, Benzyl Benzoate, Benzyl Cinnamate, Benzyl Salicylate, Cinnamal, Citronellol, Coumarin, Eugenol, Farnesol, Geraniol, Limonene, Linalool (natürlich in ätherischen Ölen vorkommende Allergene / allergens from natural essential oils)
AUTUMN NOCTURNE
Alcohol, Perfume (100% natural), Aqua, Benzyl Alcohol, Benzyl Benzoate, Benzyl Cinnamate, Cinnamyl Alcohol, Citronellol, Coumarin, Eugenol, Farnesol, Geraniol, Limonene, Linalool (natürlich in ätherischen Ölen vorkommende Allergene / allergens from natural essential oils)
AVICENNA
Alcohol, Perfume (100% natural), Aqua, Benzyl Alcohol, Benzyl Benzoate, Benzyl Cinnamate, Benzyl Salicylate, Cinnamal, Citronellol, Eugenol, Farnesol, Geraniol, Limonene, Linalool (natürlich in ätherischen Ölen vorkommende Allergene / allergens from natural essential oils)
AVICENNA MYRRHA MYSTICA
Alcohol, Perfume (100% natural), Aqua, Benzyl Alcohol, Benzyl Benzoate, Benzyl Cinnamate, Benzyl Salicylate, Cinnamal, Citronellol, Eugenol, Farnesol, Geraniol, Limonene, Linalool (natürlich in ätherischen Ölen vorkommende Allergene / allergens from natural essential oils)
AVICENNA WHITE ROSE & OUD
Alcohol, Perfume (100% natural), Aqua, Benzyl Alcohol, Benzyl Benzoate, Benzyl Cinnamate, Benzyl Salicylate, Cinnamal, Citronellol, Eugenol, Farnesol, Geraniol, Limonene, Linalool (natürlich in ätherischen Ölen vorkommende Allergene / allergens from natural essential oils)


BLUE IN GREEN
Alcohol, Perfume (100% natural), Aqua, Benzyl Alcohol, Benzyl Benzoate, Benzyl Cinnamate, Citral, Citronellol, Coumarin, Eugenol, Farnesol, Geraniol, Isoeugenol, Limonene, Linalool (natürlich in ätherischen Ölen vorkommende Allergene / allergens from natural essential oils)
CHOCOLAT IRISÉ
Alcohol, Perfume (100% natural), Aqua, Benzyl Alcohol, Benzyl Benzoate, Benzyl Cinnamate, Benzyl Salicylate, Cinnamyl Alcohol, Citral, Coumarin, Eugenol, Farnesol, Geraniol, Isoeugenol, Limonene, Linalool (natürlich in ätherischen Ölen vorkommende Allergene / allergens from natural essential oils)
CHYPRETTE
Alcohol, Perfume (100% natural), Aqua, Benzyl Alcohol, Benzyl Benzoate, Benzyl Cinnamate, Cinnamyl Alcohol, Coumarin, Eugenol, Farnesol, Geraniol, Limonene, Linalool, Evernia Prunastri Extract (natürlich in ätherischen Ölen vorkommende Allergene / allergens from natural essential oils)
DIVINCARNATION
Alcohol, Perfume (100% natural), Aqua, Benzyl Alcohol, Benzyl Benzoate, Benzyl Cinnamate, Benzyl Salicylate, Citronellol, Eugenol, Farnesol, Geraniol, Isoeugenol, Limonene, Linalool (natürlich in ätherischen Ölen vorkommende Allergene / allergens from natural essential oils)
ELIXIR SOLAIRE
Alcohol, Perfume (100% natural), Aqua, Benzyl Alcohol, Benzyl Benzoate, Benzyl Cinnamate, Benzyl Salicylate, Citronellol, Eugenol, Farnesol, Geraniol, Limonene, Linalool (natürlich in ätherischen Ölen vorkommende Allergene / allergens from natural essential oils)
FLOR DE CAFÉ
Alcohol, Perfume (100% natural), Aqua, Benzyl Alcohol, Benzyl Benzoate, Benzyl Cinnamate, Cinnamyl Alcohol, Coumarin, Eugenol, Farnesol, Geraniol, Limonene, Linalool, Evernia Prunastri Extract (natürlich in ätherischen Ölen vorkommende Allergene / allergens from natural essential oils)
HAVANA PLUM
Alcohol, Perfume (100% natural), Aqua, Benzyl Alcohol, Benzyl Benzoate, Benzyl Cinnamate, Cinnamyl Alcohol, Coumarin, Eugenol, Farnesol, Geraniol, Limonene, Linalool, Evernia Prunastri Extract (natürlich in ätherischen Ölen vorkommende Allergene / allergens from natural essential oils)
HEPSTER
Alcohol, Perfume (100% natural), Aqua, Benzyl Alcohol, Benzyl Benzoate, Benzyl Cinnamate, Citral, Citronellol, Coumarin, Eugenol, Farnesol, Geraniol, Isoeugenol, Limonene, Linalool, Evernia Prunastri Extract (natürlich in ätherischen Ölen vorkommende Allergene / allergens from natural essential oils)
HONEYSUCKLE ROSE
Alcohol, Perfume (100% natural), Aqua, Benzyl Alcohol, Benzyl Benzoate, Benzyl Cinnamate, Benzyl Salicylate, Citronellol, Eugenol, Farnesol, Geraniol, Limonene, Linalool (natürlich in ätherischen Ölen vorkommende Allergene / allergens from natural essential oils)
MAKE SOMEONE HAPPY
Alcohol, Perfume (100% natural), Aqua, Benzyl Alcohol, Benzyl Benzoate, Benzyl Cinnamate, Benzyl Salicylate, Citral, Citronellol, Coumarin, Eugenol, Farnesol, Geraniol, Isoeugenol, Limonene, Linalool (natürlich in ätherischen Ölen vorkommende Allergene / allergens from natural essential oils)
MAROQUIN
Alcohol, Perfume (100% natural), Aqua, Benzyl Alcohol, Benzyl Benzoate, Benzyl Cinnamate, Benzyl Salicylate, Cinnamal, Citronellol, Coumarin, Eugenol, Geraniol, Limonene, Linalool (natürlich in ätherischen Ölen vorkommende Allergene / allergens from natural essential oils)
MELLIS
Alcohol, Perfume (100% natural), Aqua, Benzyl Alcohol, Benzyl Benzoate, Benzyl Cinnamate, Benzyl Salicylate, Cinnamal, Citronellol, Coumarin, Eugenol, Farnesol, Geraniol, Limonene, Linalool (natürlich in ätherischen Ölen vorkommende Allergene / allergens from natural essential oils)
NARCISSUS ORIENTALIS
Alcohol, Perfume (100% natural), Aqua, Benzyl Alcohol, Benzyl Benzoate, Benzyl Cinnamate, Benzyl Salicylate, Citral, Citronellol, Coumarin, Eugenol, Farnesol, Geraniol, Isoeugenol, Limonene, Linalool (natürlich in ätherischen Ölen vorkommende Allergene / allergens from natural essential oils)
NARCISSUS POETICUS
Alcohol, Perfume (100% natural), Aqua, Benzyl Alcohol, Benzyl Benzoate, Benzyl Salicylate, Citral, Citronellol, Coumarin, Eugenol, Farnesol, Geraniol, Isoeugenol, Limonene, Linalool (natürlich in ätherischen Ölen vorkommende Allergene / allergens from natural essential oils)
PER FUMUM: AMBAR
Alcohol, Perfume (100% natural), Aqua, Benzyl Alcohol, Benzyl Benzoate, Benzyl Cinnamate, Citronellol, Coumarin, Eugenol, Geraniol, Limonene, Linalool (natürlich in ätherischen Ölen vorkommende Allergene / allergens from natural essential oils)
PER FUMUM: A SANCTIFIED ROSE
Alcohol, Perfume (100% natural), Aqua, Benzyl Alcohol, Benzyl Benzoate, Benzyl Cinnamate, Citronellol, Coumarin, Eugenol, Geraniol, Limonene, Linalool (natürlich in ätherischen Ölen vorkommende Allergene / allergens from natural essential oils)
PER FUMUM: AMBRA LUMINOSA
Alcohol, Perfume (100% natural), Aqua, Benzyl Alcohol, Benzyl Benzoate, Benzyl Cinnamate, Citronellol, Coumarin, Eugenol, Geraniol, Limonene, Linalool (natürlich in ätherischen Ölen vorkommende Allergene / allergens from natural essential oils)
ROSA ALBA
Alcohol, Perfume (100% natural), Aqua, Benzyl Alcohol, Benzyl Benzoate, Citronellol, Eugenol, Farnesol, Geraniol, Limonene, Linalool (natürlich in ätherischen Ölen vorkommende Allergene / allergens from natural essential oils)
SONNET 18
Alcohol, Perfume (100% natural), Aqua, Benzyl Alcohol, Benzyl Benzoate, Benzyl Cinnamate, Cinnamyl Alcohol, Citronellol, Coumarin, Eugenol, Farnesol, Geraniol, Limonene, Linalool (natürlich in ätherischen Ölen vorkommende Allergene / allergens from natural essential oils)
STARDUST
Alcohol, Perfume (100% natural), Aqua, Benzyl Alcohol, Benzyl Benzoate, Citronellol, Coumarin, Eugenol, Farnesol, Limonene, Linalool (natürlich in ätherischen Ölen vorkommende Allergene / allergens from natural essential oils)
TABAC SANTAL
Alcohol, Perfume (100% natural), Aqua, Benzyl Alcohol, Benzyl Benzoate, Benzyl Cinnamate, Citral, Citronellol, Coumarin, Eugenol, Farnesol, Geraniol, Isoeugenol, Limonene, Linalool, Evernia Prunastri Extract (natürlich in ätherischen Ölen vorkommende Allergene / allergens from natural essential oils)
VERMILION ORANGE
Alcohol, Perfume (100% natural), Aqua, Benzyl Alcohol, Benzyl Benzoate, Benzyl Cinnamate, Benzyl Salicylate, Cinnamal, Citronellol, Coumarin, Eugenol, Farnesol, Geraniol, Limonene, Linalool (natürlich in ätherischen Ölen vorkommende Allergene / allergens from natural essential oils)
SICHERHEITSHINWEISE / SAFETY PRECAUTIONS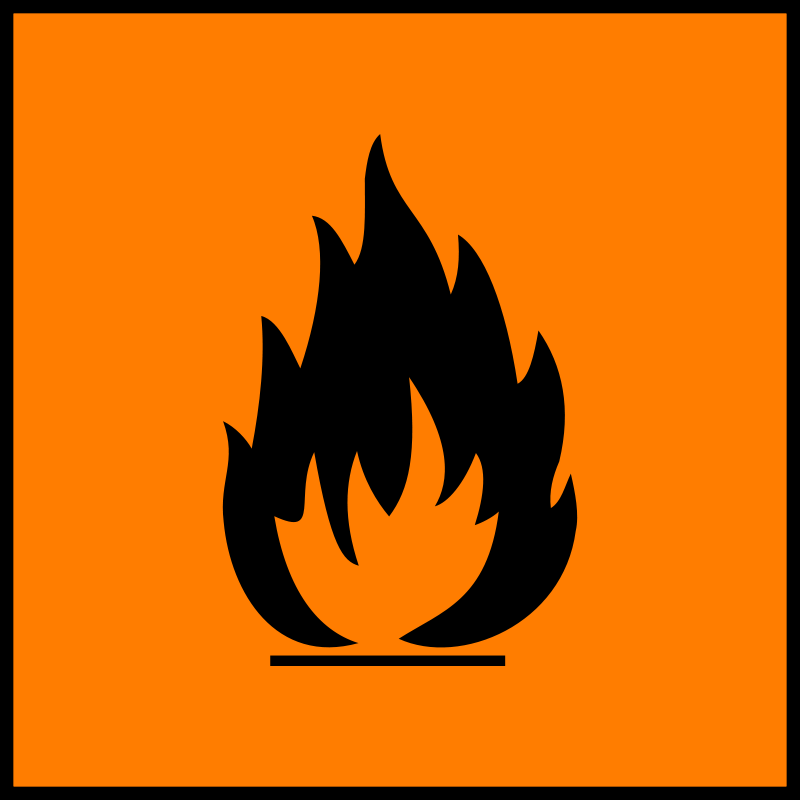 Entflammbar, außerhalb der
Reichweite von Kindern aufbewahren.
Kontakt mit Augen und Schleimhäuten vermeiden.
Flammable, keep out of the reach of children
avoid contact with eyes and mucous membranes
Nicht auf helle oder empfindliche Kleidung sprühen, da die natürliche Färbung der Parfums Flecken verursachen kann. Eventuelle Verfärbungen sind leicht mit normaler Maschinenwäsche zu entfernen.
Don't spray on light and delicate clothes, since the natural colour of the perfumes can leave stains. These can easily be removed by conventional machine washing.
HANDGEFERTIGT IN DEUTSCHLAND
HANDMADE IN GERMANY