CHYPRETTE
At the very end of winter, but not yet spring,
a few violets are lurking out of
damp mosses and woods.
Dana Sandu about Chyprette on Cafleurebon (Top Ten Perfumes of 2020)
"Solitude needs to hurt in order to sing, and only through song some notes vibrate in the only way they can make poetry;
Annette's typical bitter citrus is here surrounded by some of the most difficult notes to master (anisic + nutty greenery) and creates the right conjunction for spicy chypre greatness.
Nothing short of painful poetry, and a full bottle yearning for pitiful me, who caught but a mere glimpse of skin testings. Santa, please take note."
https://www.cafleurebon.com/cafleurebon-top-ten-perfumes-2020-lauryn-and-dana-part-4-rising-star-draw/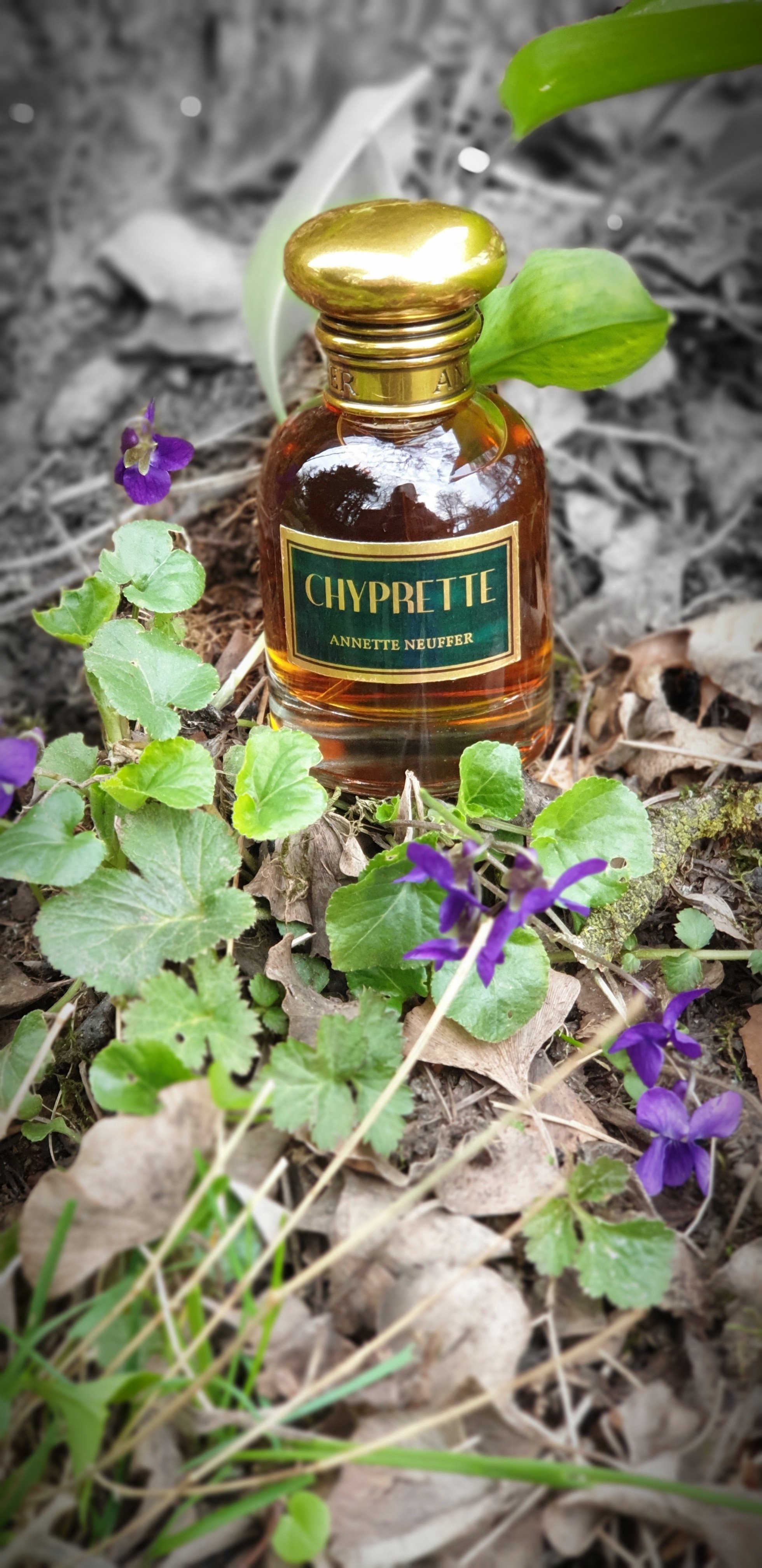 HEAD
Bergamot*, Bitter Orange, Absinthe, Angelica, Chamomille, Violet Leaf
HEART
Rose, Jasmine, Osmanthus, Coffee Flower, Sunflower, Boronia, Orris, Tobacco
BASE
Oakmoss, Sandalwood*, Cedarwood, Cypriol, Tonka, Labdanum, Ambrette
*certified organic, organically grown